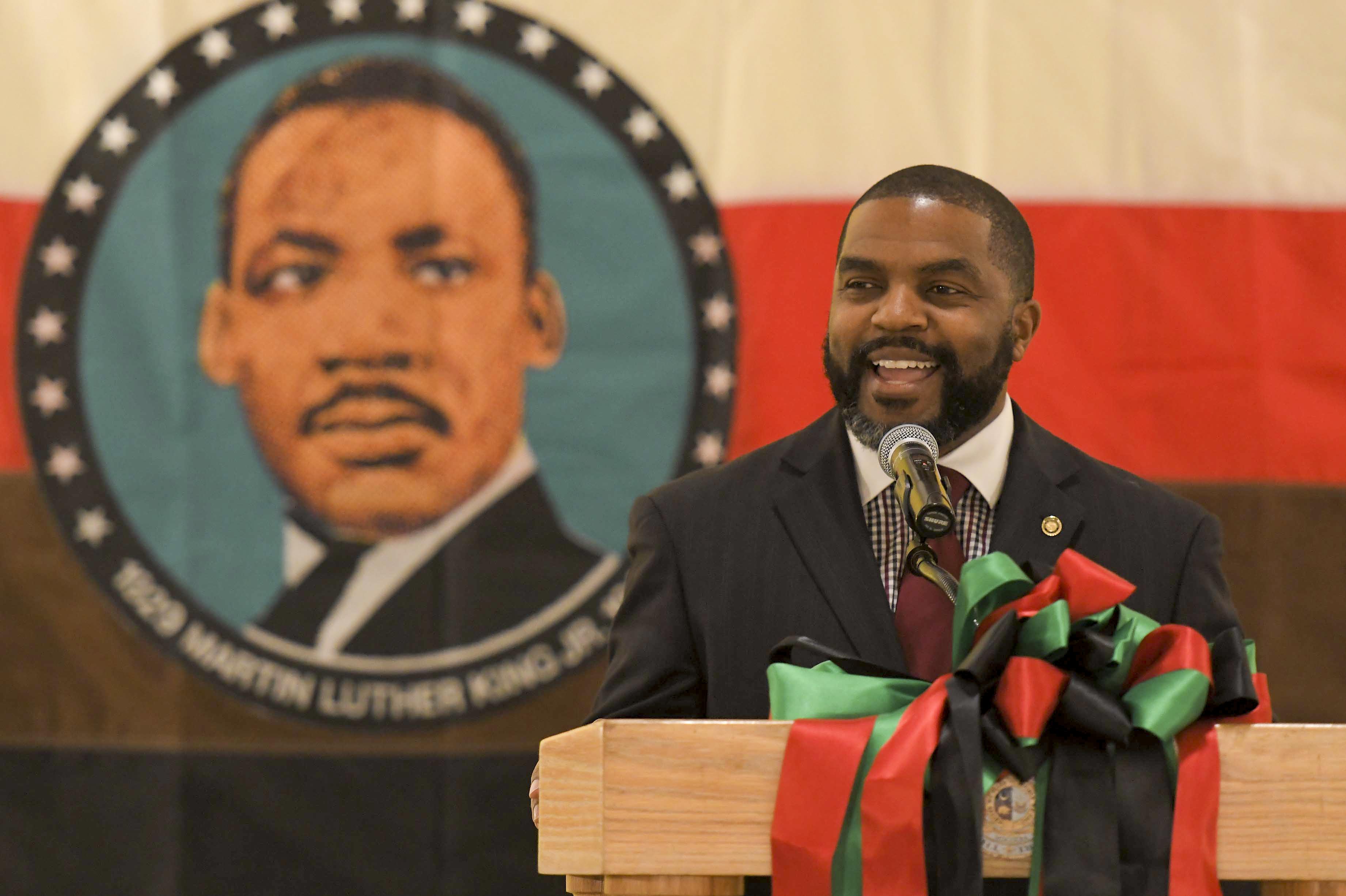 Rep. Pierson, Jr. graduated from Parkway North High School in 1991. He earned his bachelor's in applied mathematics in 1995 from Washington University in St. Louis and a master of arts in theological studies from Covenant Theological Seminary in 2009.
Tommie is a former math teacher having taught 7th grade math in the Hazelwood School District at Hazelwood East Middle School, serves as pastor of inStep Church, and is currently employed as a statistician with a St. Louis data analytics firm.
Pierson, Jr. was elected to the House in November, 2016.  Being elected twice, most recently in 2018, unopposed after defeating a Democratic primary opponent with over 76% of the voters' support, Rep. Pierson, Jr. has always stood up for hardworking people who are trying to build a better life for their families. 
In 2019, Rep. Pierson, Jr. was elected to serve as Assistant Democratic Floor Leader by his colleagues in the Missouri House of Representatives.
Tommie Pierson, Jr. is a member of the Greater North County Chamber of Commerce, Spanish Lake Community Association, and Spanish Lake Democratic Club, who resides in Spanish Lake with his wife, Dr. Zorata Pierson, MD and their three children.